We're so excited about 10 Qualities That Move You From a Believer to a Disciple, the debut book release from Pastor Dennis Rouse! Along with his wife Colleen, Dennis Rouse founded Victory World Church in Norcross, GA, attended by more than 16,000 members from over 140 countries. Dennis lives his life by three principles: simplicity, sincerity and sacrifice. He strongly believes we will not experience the fullness of God in our lives unless we move from simply being a believer to a committed disciple.
In his book, Pastor Dennis takes us on a journey into the heart of what it means to become a disciple of Jesus. The message of 10 is one that will challenge readers to ask: "Am I just doing 'the church thing' or am I passionately pursuing what it really means to be a fully committed disciple of Christ?" We believe that this message is for the global church, and has the potential to transform lives all across the world.
With a goal to help the church and its leaders become more relevant and equipped to serve and reach emerging generations, 10 can provide valuable insight in moving people in your community from believers to disciples. For your convenience, we've compiled a digital kit for you to use as you prepare for the 10 series and small groups. The following link will direct you toward a Dropbox folder with everything you or your church may need to promote your next series or event.
Your kit includes: Title Slide, Lower Third, Instagram Quote Image, Facebook Cover, Web Graphics, Fonts, Series Video, Book Promo Video, Small Group Videos, and Teaching Notes. (ZIP file - 1.6 GB)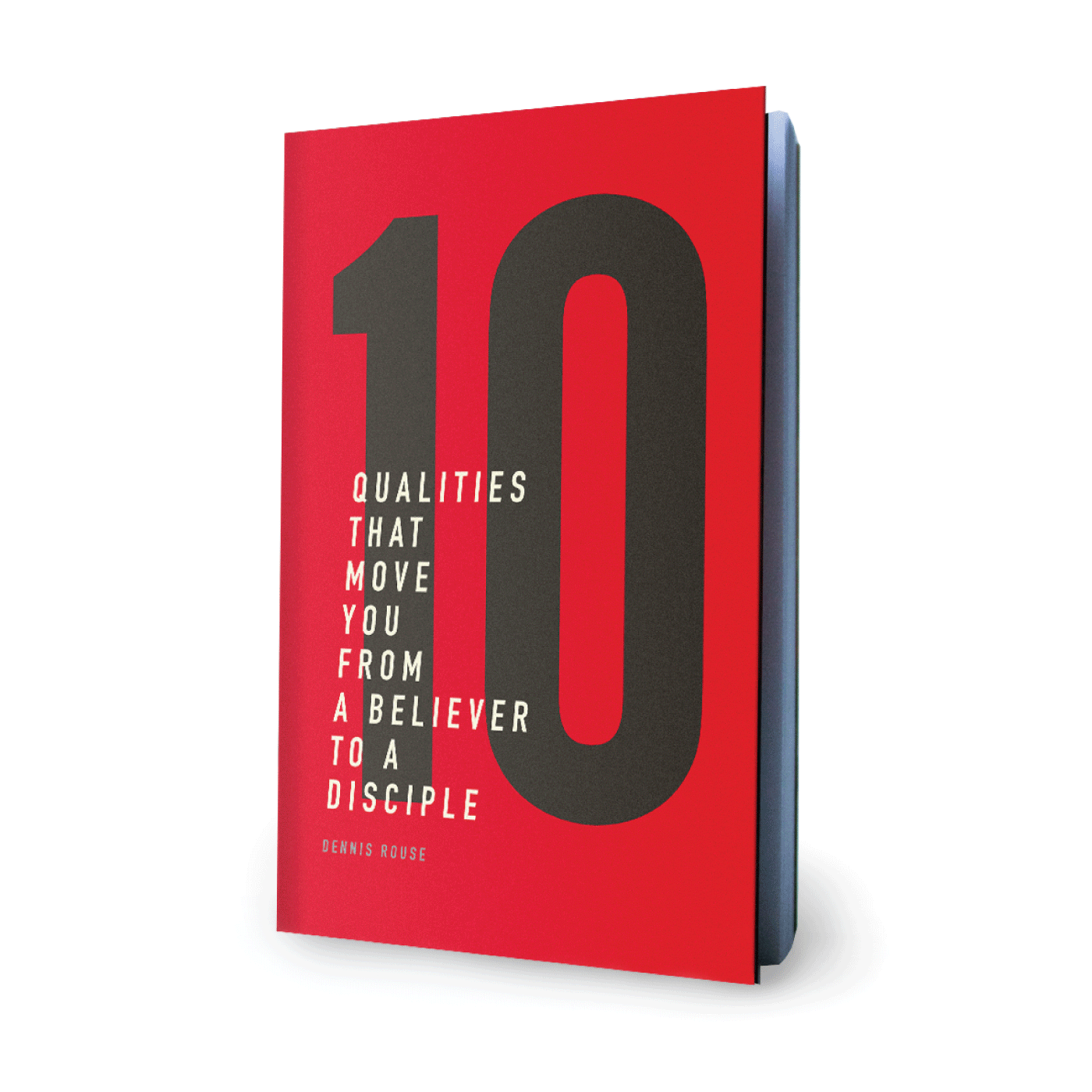 "When a man condenses his lifetime of pastoring to 10 life-changing principles, you need to listen. Dennis Rouse has the character, integrity and pastoral clout to speak about discipleship. His motivation in writing this book is to raise up a new generation of disciples, and not just attenders. Prepare for a powerful, time-tested curriculum of personal spiritual growth . . . that can change our nation."

— Larry Stockstill, Teaching Pastor at Bethany Church, Baton Rouge, Louisiana, Author of Cell Church, The Remnant and Model Man
---
"One of the greatest needs in today's church is a resource that explains to the believer that a relationship with Christ involves a life of genuine discipleship. For many, the decision to follow Christ is the first and last step, but actually, it's only the first. In this book, Pastor Dennis accurately communicates the life of discipleship for every follower of Christ."

— Joe Champion, Lead Pastor, Celebration Church, Austin, Texas
---
"Dennis is an amazing pastor who has created an incredible resource for Christians. His book 10 provides a succinct way to bridge the gap between information and transformation. In our society, we are inundated with increasing volumes of data, and information sharing has become the false positive of genuine growth. In contrast, 10 goes to the heart of the issue: it addresses the key biblical principles of personal change. This book translates discipleship into a practical template which anyone can apply. I wholeheartedly recommend it. 10 is a must-read. Dive in; you won't be the same. Dennis has knocked it out of the park!"

— Gerald Brooks, D.D., D.C.L., Founding Pastor of Grace Outreach Church, Plano, Texas, Author of The Building Blocks of Leadership